Pro Bono Committee of the FPA of NENY
Mission
The FPA of NENY's pro bono program seeks to help people in need achieve financial stability. We target individuals and families in the greater Capital Region who are underserved and/or in financial crisis and have a desire to better their financial situation. Through ongoing partnership with community based organizations, we empower their clients through one on one counseling and financial literacy workshops.
Why join the Pro Bono Committee?
Across the country, FPA members are helping people who need financial planning assistance but cannot access it. They may be fleeing from a domestic abuse situation, struggling to escape from homelessness or addiction, or they may be striving to emerge from a low-income paycheck-to-paycheck merry-go-round by saving toward an education or a business.
Our volunteers help by providing sound, objective advice free of charge and not linked to any sales or promotion of products or services. As stated in our mission, our desire is purely to help people in need achieve financial stability.
Pro bono services are offered to clients of social service partner agencies or community-based organizations (CBOs) that work with working poor, unemployed, and financially illiterate publics. Services include customized workshops, financial literacy programs, and one-on-one coaching programs based on the needs of the CBO. Workshops are typically conducted onsite at various partner locations. Some organizations may also refer clients that need individual planning services.
Volunteering as an FPA® Pro Bono Committee member is a great way for financial planners to give back to their communities. It's also a great way to help our profession. Pro Bono activities increase public awareness of financial planning, build bridges with community leaders, strengthen a chapter's esprit de corps and attract new members. It also helps individual planners develop their own planning knowledge and skills.
Training
The committee encourages new members to gain experience through a process of training, observation, and hands-on experience. Prior to working with the Pro-Bono committee, we encourage the following steps:
A one-hour video viewing online followed by an online quiz yields one CE for CFP® certificates, required to be added to the chapters Errors & Omissions insurance coverage.
New members gain valuable experience and they often start by observing an experienced planner conduct a workshop or an individual financial planning session. Pro Bono service can also count towards the work requirements needed to obtain a CFP®.
Join the Pro-Bono committee meeting on the second or fourth Friday of the month to learn more about committee, how you may be able to help, and how you can get started. It is possible to participate via conference call or in person, RSVP to Pro Bono Director Maria Natarelli maria.x.natarelli@ampf.com
Services
We offer the following services:
Seminars and workshops for individuals and families:

Basic financial literacy
Budgeting
Debt management
Insurance
Building savings
Customized programs

Seminars and workshops for staff of partner organizations
Individualized 1 on1 counseling
Pro Bono Partner Organizations
Junior Achievement of Northeastern New York
Junior Achievement is the nation's largest organization dedicated to giving young people the knowledge and skills they need to own their economic success, plan for their futures, and make smart academic and economic choices. Junior Achievement's programs—in the core content areas of work readiness, entrepreneurship and financial literacy—ignite the spark in young people to experience and realize the opportunities and realities of work and life in the 21st century.
Interested? Here's the Teacher Guide To discuss or volunteer, please contact Maria Natarelli maria.x.natarelli@ampf.com
CA$H Coalition of the Greater Capital Region is a coalition of community partners representing non-profit human services, the IRS, local government, businesses, faith based organizations and volunteers dedicated to promoting financial stability for individuals in the Capital Region. CA$H leads the Volunteer Income Tax Assistance Program.
The Volunteer Income Tax Assistance (VITA) program offers free tax help to people who generally make $54,000 or less, persons with disabilities and limited English speaking taxpayers who need assistance in preparing their own tax returns. IRS-certified volunteers provide free basic income tax return preparation with electronic filing to qualified individuals. Interested involunteering? Click HERE for details.
YWCA of the Greater Capital Region, Inc. is dedicated to eliminating racism, empowering women and promoting peace, justice, freedom and dignity for all. The YWCA gives women and women with children a second chance and a fresh start, by providing transitional and permanent housing combined with 360° of support in order to empower them to be able to achieve their goals and to become self-sufficient. YWCA-GCR staff can coordinate a variety of supportive services, such as financial literacy, job readiness training, education development and TASC preparation, clothing, food and make referrals for mental health, chemical addiction treatment, and advocacy.
Military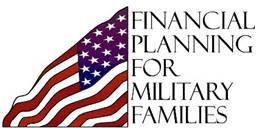 FPA of NENY is proud to serve active and retired members of the military.
More Information
For more information on our ongoing events and services, please contact Maria Natarelli maria.x.natarelli@ampf.com