Executive Director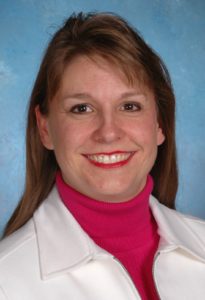 Active
Phone: (518) 458-7774
E-mail: chapexec@fpa-neny.org
PO Box 11565
Loudonville, NY 12211
Mrs. Cogan was hired by the FPA-NENY's Board of Directors in August 2002 as the Chapter's Administrator. She is responsible for attending and documenting board meetings, organizing the chapter's member meetings, administrative work, and being the contact person for the membership.
Mrs. Cogan earned her Bachelor's Degree in Finance from The Pennsylvania State University. Following a position at a commercial bank, Mrs. Cogan joined the Farm Credit Administration (FCA) as an examiner in 1986. The FCA is the federal government office charged with examining Farm Credit Associations nationwide. As an examiner in the Albany field office, Mrs. Cogan earned her Commissioning in 1991 and was responsible for leading audits of institutions. With the realignment of the FCA in 1995, and the resultant closing of the Albany office, Mrs. Cogan elected to take a severance package and stay home to raise her newborn son.
Mrs. Cogan is also the Executive Director for the Estate Planning Council of Eastern New York and Administrator of the Foundation for World Education. Mrs. Cogan resides in Colonie with her husband, Jim, and their children, Kyle, John, and Julia.